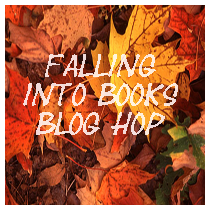 Hey guys, *waves*
I'm bacckkk! With a giveaway :) haha! The awesome Michelle over at
Oh! For the love of books!
has put together this great FALL blog hop. There are lots of other bloggers participating, so make sure and visit all the stops to see what everyone is giving away and enter to win!
As for meeee.....
I am giving away; DIVERGENT by Veronica Roth
Beatrice "Tris" Prior has reached the fateful age of sixteen, the stage at which teenagers in Veronica Roth's dystopian Chicago must select which of five factions to join for life. Each faction represents a virtue: Candor, Abnegation, Dauntless, Amity, and Erudite. To the surprise of herself and her selfless Abnegation family, she chooses Dauntless, the path of courage. Her choice exposes her to the demanding, violent initiation rites of this group, but it also threatens to expose a personal secret that could place in mortal danger. Veronica Roth's young adult Divergent trilogy launches with a captivating adventure about love and loyalty playing out under most extreme circumstances. -summary from goodreads.com
Giveaway Details:
-Must be a follower
-Leave a comment w/email
-Open to US & Canada
Extra Entries:
+1 Follow Michelle over
@
Oh! For the love of books!
+1 Tweet about the giveaway
+1 Befriend me on Goodreads
+1 Befriend me on Facebook
(Max entries=5)
That's it! Thanks so much for stopping by! & don't forget to check out all the other participating blogs!