Hi guys,
Just wanted to let you know that I've been featured :)
Would you like to know what I do in my spare time?... You know, when I'm not reading?! Then head on over to this weeks post of, "WHEN I'M NOT READING". (Click
here
to go to the post) I would love for you all to stop by and let me know what you think.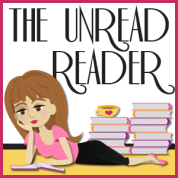 This feature is hosted by Missie over at her blog, The Unread Reader. Thanks again for having me as a guest, Missie.